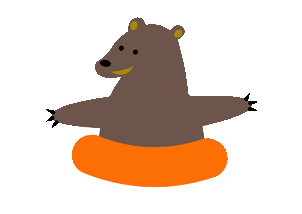 Pricing
Open Memorial Weekend thru Labor Day Weekend
Open 10AM-5PM (7 Days a week unless inclement weather)
How much does it cost?
$14+tax Per Person (Ages 5 and Up)
Cooler tubes can be rented for $10+tax.
Check In Information
Please arrive between 10 am up to 5 pm - 7 Days a week. Last time we put on the river is 5:00 pm. Memorial Weekend thru Labor Day Weekend at the Native American Craft Shop. Park in the big grass field and report to the tubing tent to fill out your forms then you are on your way for your 2-3 hour trip. The Shuttle Bus is available nonstop to put you on the river and off in a timely manner. No reservations needed expect for groups over 20.
Safety
Ages 5 and up allowed to participate.
We are governed under the Eastern Band of Cherokee Indians.We meet all insurance requirements and expectations.
How many people can you accommodate?
We can accommodate up to 250 people at one time and we have multiple buses running with no wait times!
Do you offer discounts?
Yes, we offer military discounts, group discounts (20 or more)
Church group discounts, and youth group discounts

Parking?
We have plenty of parking for everyone!
How long is the trip?
The time of trip is determined by the water level. On the average it is a 2-3 hours trip.
Do you have changing room & rest rooms?
Yes, bring an extra set of clothing.
Lodging & Attractions
If you still have not decide where to stay while your visiting the area take a look at our lodging partners for a good nights sleep.